#howGdoesIt
In which an Aussie farm-girl somehow ends up wearing lipstick for a living...
No joke, I sometimes feel like I've packed about three different lives into the one I've had so far. I've lived in different hemispheres, I've tried different careers, and I've gone through so many stages of learning to love myself, warts and all.
I grew up outside Brisbane and my life was as far from New York fashion as you can imagine. From a young age I was a tomboy who loved working on the house with my dad and horse-riding with my mum. Riding turned out to be an enduring passion... I even worked at a Saddlery shop to save up money for my plane ticket to NYC!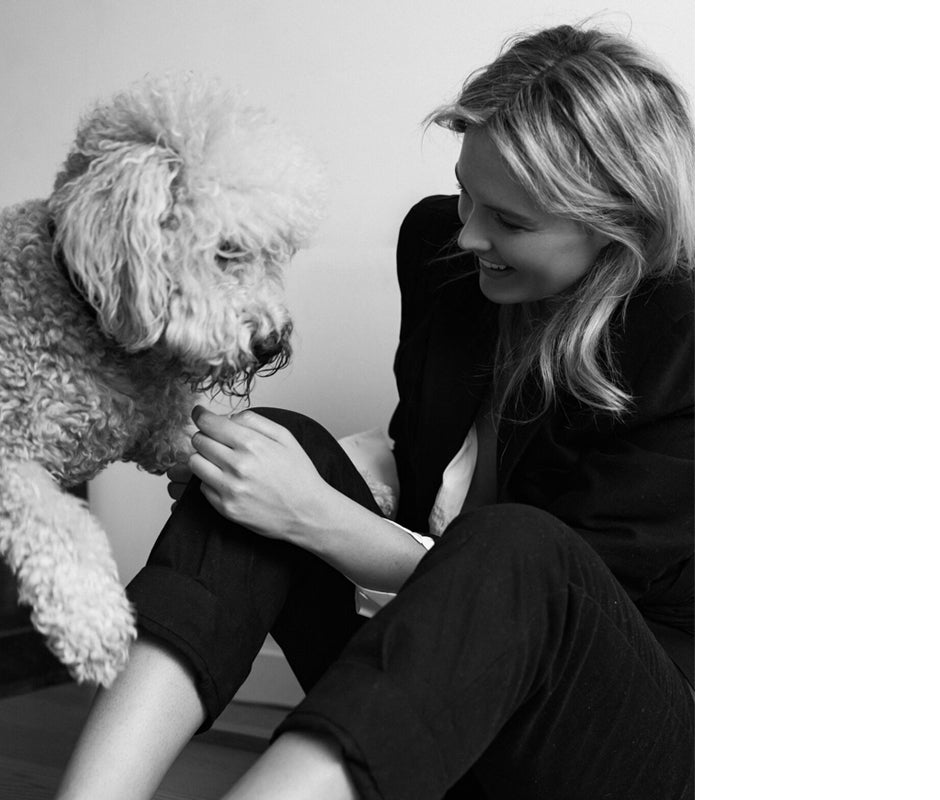 Before that I'd had my heart set on being a lawyer. I was in the middle of my studies and a job as a paralegal (started at the very bottom, doing the dishes in the firm's office kitchen, ha!) when I first got noticed for some modeling gigs. The decision to quit that life, leave my family, and move to New York on a wing and a prayer remains one of the craziest, most challenging things I've ever done. Even though it's not that long ago, at the time making a successful career as a plus-size model was thought to be next to impossible. But I put my head down and made it work!
I'm here seven years now —not quite long enough to call myself a Nu Yawker, but getting close. And as I've matured I've built a life and a group of friends that nourish me, challenge me, and help me continue to learn to be kind to myself and others. Plus I got a dog. He's a very good boy named Auzwald and if you ever see us on the street he will let you rub his tummy!
And I suppose I should finally tell you a bit more about why I've decided to launch my own label. I talk a bit about it here, but basically, my experience to date as a plus-sized model in New York has been a crash course in toxic fashion industry culture. Fashion pays lip service to size diversity, but I know, and I've seen up close, that that's all it is. Sizeism is still the norm and it starts at the very top. I'm so sick of it and I want to change it however I can. If you can relate at all, well…welcome aboard :)